Sterile Wipes for gentle eye cleansing
Duvet Wipes are sterile wet wipes designed for Post-Op hygiene in the surgical ophthalmology market. Duvet Sterile Wipes help reduce the risk of cross contamination and comforts your patient with soothing and consistent dose of sterile water with every application. Duvet is your safest choice for mild and gentle cleansing of the external eye lids.
For Gentle Cleansing
Eyelids after eye surgery
Eye of Newborn
Cuts and Scrapes
Other Delicate Tissues

Say No to Dry Gauze/Cotton & Sterile/boiled Water
"Ophthalmologists visiting the Neonatal ICU facilities have prescribed Duvet Wipes for safe cleaning of the sticky eyes of the neonates. Observing the safety of the wipes, especially being odorless, tasteless, alcohol free, Gynecologists started recommending usage of Duvet wipes for breast hygiene of the nursing mothers. "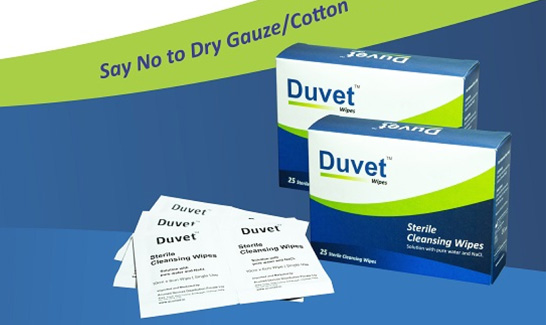 Duvet Wipes are available in a box containing 24 individually wrapped wipes. Each wipe is made of a non-woven material measuring 10 X 6 cm impregnated with pharmaceutical grade water. Duvet Wipes is sterilized using Gamma Radiation.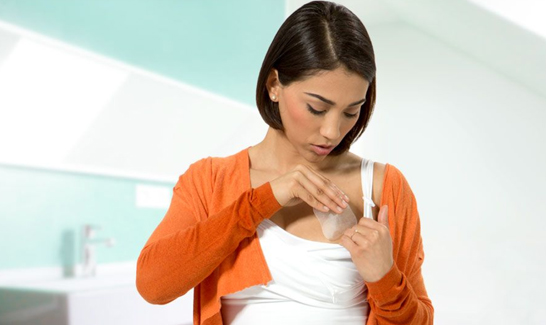 Nipple care
Use DUVET Sterile water wipes to clean your breast and nipples after feeding. The use of this wipes ensures the area surrounding the nipple is clean and germ free for the baby. It also prevents dryness