ECO AIRMASK is a Self Sanitizing & Reusable filtration mask (N95 Equivalent) designed to protect from Viruses, Bacteria & harmful pollutants
Designed for HealthCare Providers and General Public
Best in Class Filtration (>95%) for Viruses, Bacteria and PM 2.5 Particles
Self Sanitizing Germ Free Mask. Kills 99% of SARS-Cov2 Virus
ECO Friendly Mask with long lasting durability & Multiple Wash cycles
Exhalation Valve allows easy breathing
Soft Elastic Ear loops & adjustable nose bridge for a comfortable fit
Made of stretchable fabric to accommodate all sizes & age groups
Tested at NELSON LABS & RGCB
CareNow ECO AIRMASK is a filtration innovation at its best. Its unique, 5-layer antimicrobial cloth mask blocks out more than 99% of Viruses, 99% of PM 2.5  particulate matter, 99% of Bacteria and instantly kills infection-causing germs (Self Sanitizing)—all in an advanced,breathable, hypoallergenic design chosen for your comfort and fashion. The adjustable ear loops and nose bridge enables comfort fit for all age groups.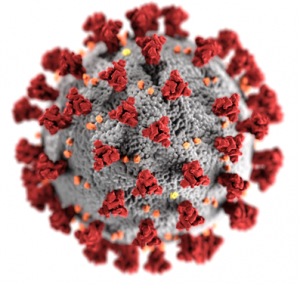 Filters and Kills Viruses including SARS-CoV2 Corona Virus
ECO AIRMASK was tested for Anti-Viral Efficacy at RGCB, Department of Biotechnology, Government of India for efficacy against SARS CoV2 Corona Virus for S and R Gene. ECO AIRMASK Anti-microbial fabric has a kill efficacy of 99% under 60 minutes according to IS 18184 protocol.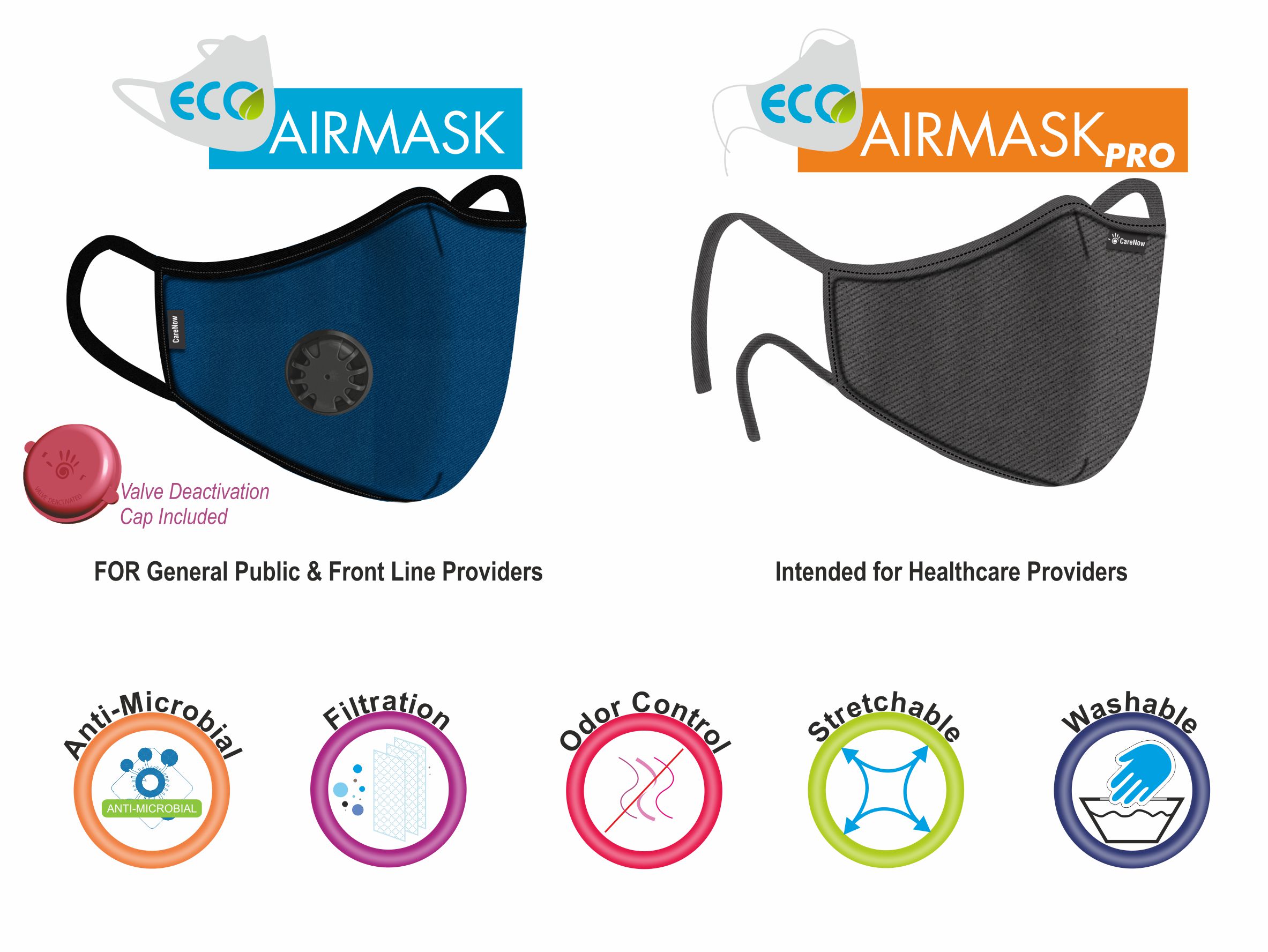 ECO AIRMASK and ECO AIRMASK PRO are designed for effective filtration, self sanitization, comfort and economical viability. ECO AIRMASK comes with an exhalation Valve and is meant for General Public use including Front Line providers. It comes with a Deactivation Cap for closing the exhalation valve while inside a Healthcare Setting. ECO AIRMASK PRO is designed for Healthcare Providers for use in a Hospital including Clinical and Surgical Setting. It can be Autoclaved for Sterile Usage inside Operating Theater. Both Masks are tested for all functionalities including filtration
Filtration Efficiency of 99.9% for Bacteria, 98.96% for Virus, 99.5% for Particulates
Outer Mask layer is Resistant to droplets and bodily fluids .
Inner Layer of the Mask comes with absorption properties to absorb perspiration
A permanently bonded Anti-microbial shield provides continuous killing of bacteria and Virus
Kills Bacteria and Viruses
ECO AIRMASK is made of a novel patented technology consisting of a Microbicidal material of inner and outer layers that continuously inhibits the growth of microbes including Bacteria, fungi and Viruses. The anti-microbial technology is non leaching and durable throughout wash cycles. ECO AIRMASK PRO has a kill rate of 99.99% against bacteria and fungi as well as encapsulated virus. It is tested for killing SARS-CoV2 virus.
The technology of microbicidal layers consists of positively charged cationic sites with carbon atoms that attract and disrupt cell wall of micro-organisms.
Fit & Fabric Properties
ECO AIRMASK is made of an Outer layer and Inner Layer Knitted fabric that is stretchable for a Comfort Fit. The Open loops have a length of 30cm that can be tied around the head. A Nose clip is provided to adjust the coverage for snug fit and to avoid leakages. The outer layer is also treated for Anti-microbial effectiveness, Flame Retardancy and Resistance to Fluid penetration. The inner layer that comes in contact with skin is made with properties of absorption and anti-microbial efficacy.