CareNow AIRMASK is a Self Sanitizing & Reusable filtration mask designed to protect from Viruses, Bacteria & harmful pollutants
Best in Class Filtration for Viruses, Bacteria and PM 2.5 Particles
Self Sanitizing Germ Free Mask
ECO Friendly Mask with long lasting durability & Multiple Wash cycles
Exhalation Valve allows easy breathing
Soft Elastic Ear loops & adjustable nose bridge for a comfortable fit
Made of stretchable fabric to accommodate all sizes & age groups
CareNow AIRMASK is a filtration innovation at its best. Its unique, 4-layer antimicrobial cloth mask blocks out more than 99.9% of Viruses, 98% of PM 2.5  particulate matter, 95% of Bacteria and instantly kills infection-causing germs (Self Santizing)—all in an advanced,breathable, hypoallergenic design chosen for your comfort and fashion. The adjustable ear loops and nose bridge enables comfort fit for all age groups.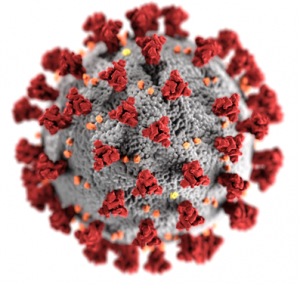 Filters Viruses including Corona
CareNow AIRMASK meets a wide range of tests to ensure effective filtration, anti-microbial activity, exhalation and durability. SARS-Cov2 virus which is responsible for COVID-19 has a size of 150nm. CareNow AIRMASK has been tested for 60nm Viruses(Bacteriophages) at 99.9% filtration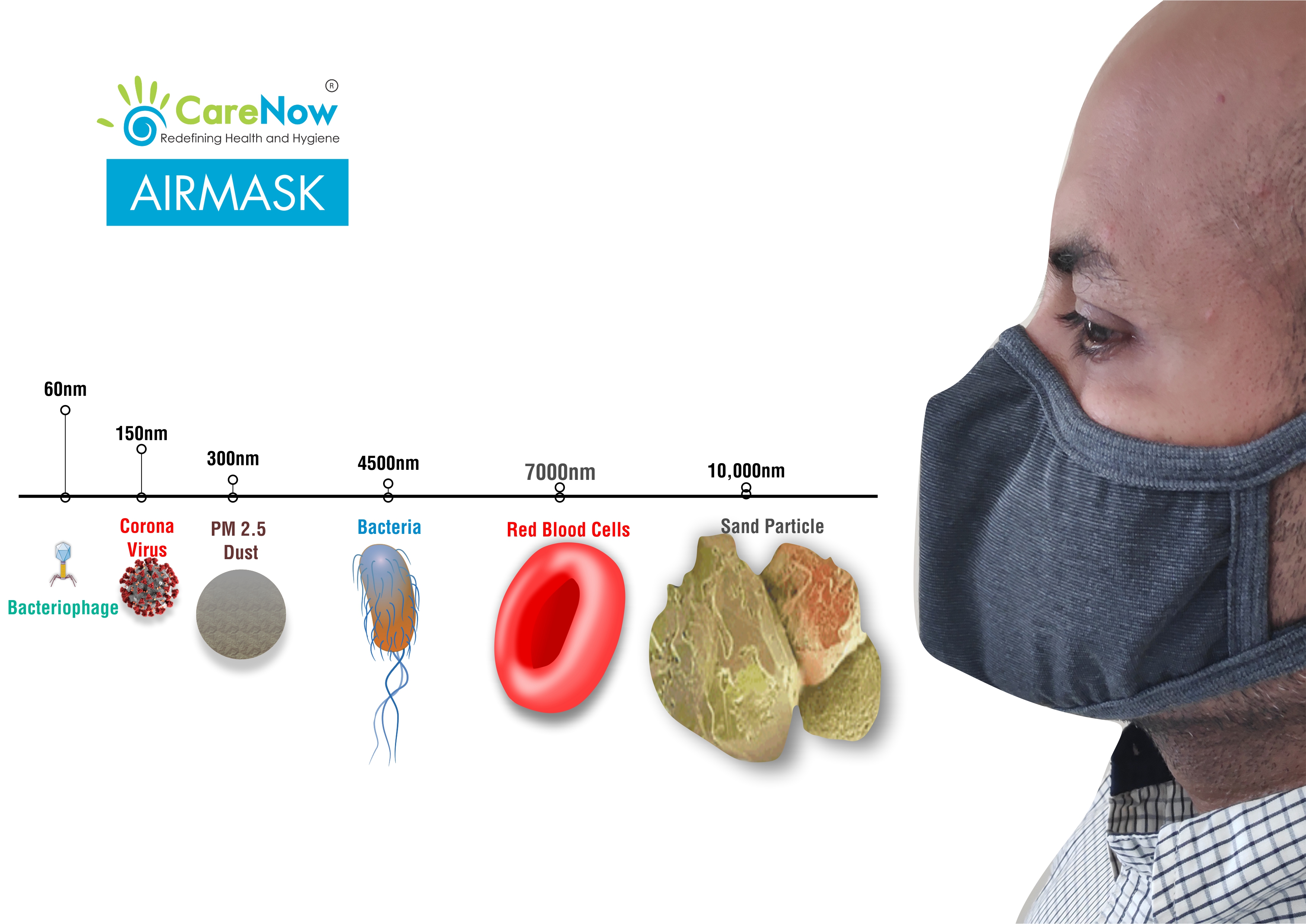 CareNow AIRMASK is a 4 layer mask consisting of multiple filtration layers. The filtration of mask is achieved using Diffusion, Interception & Impaction.
99.9% Virus filtration Efficiency
98% Particluate Filtration Efficiency at 300nm
95% Bacterial Filtration Efficiency
A good filtration product is defined by the amount of filtration achieved at Particulate Matter of 300nm. The mask is engineered for excellent fit on face to avoid any gaps and leakages in inhaling and exhaling. Ergonomically designed contact points ensure well balanced resting without uncomfortable pinch points to the user