CareNow AIRMASK is a Self Sanitizing & Reusable filtration mask designed to protect from Viruses, Bacteria & harmful pollutants
Best in Class Filtration for Viruses, Bacteria and PM 2.5 Particles
Self Sanitizing Germ Free Mask
ECO Friendly Mask with long lasting durability & Multiple Wash cycles
Exhalation Valve allows easy breathing
Soft Elastic Ear loops & adjustable nose bridge for a comfortable fit
Made of stretchable fabric to accommodate all sizes & age groups
CareNow AIRMASK is a filtration innovation at its best. Its unique, 5-layer antimicrobial cloth mask blocks out more than 99.9% of Viruses, 98% of PM 2.5  particulate matter, 95% of Bacteria and instantly kills infection-causing germs (Self Sanitizing)—all in an advanced,breathable, hypoallergenic design chosen for your comfort and fashion. The adjustable ear loops and nose bridge enables comfort fit for all age groups.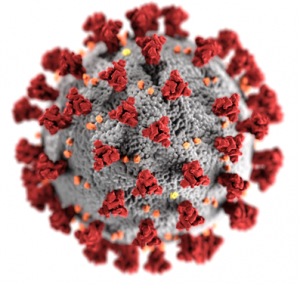 Filters Viruses including Corona
CareNow AIRMASK meets a wide range of tests to ensure effective filtration, anti-microbial activity, exhalation and durability. SARS-Cov2 virus which is responsible for COVID-19 has a size of 150nm. CareNow AIRMASK has been tested for 60nm Viruses(Bacteriophages) at 99.9% filtration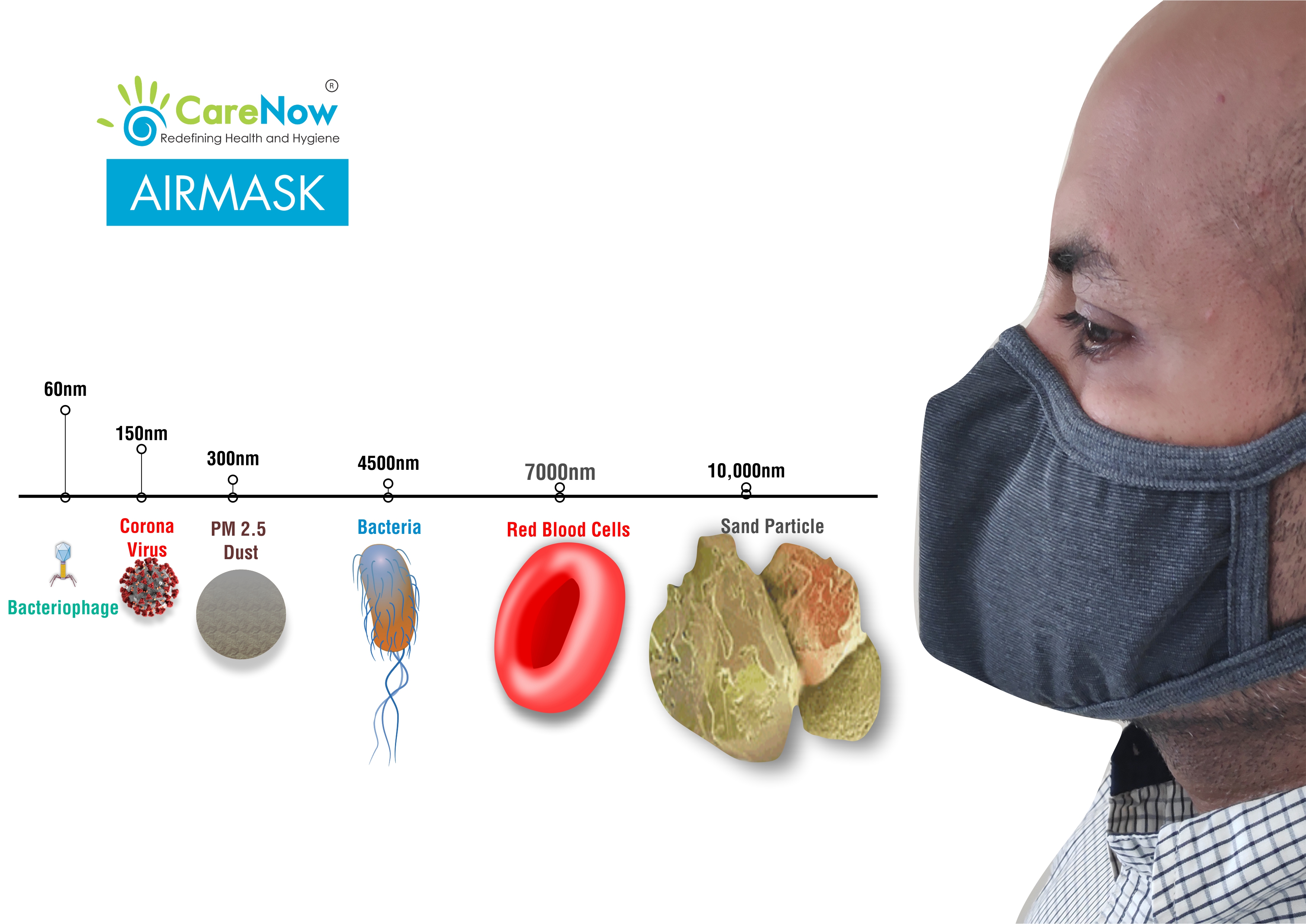 CareNow AIRMASK is a Reusable Multi layered (5) Filtration Mask. It is lab tested to ensure unparalleled quality and effectively protect you from any particulate life throws your way, ranging from bacteria, viurses, dust & particulate matters. The filtration of mask is achieved using Diffusion, Interception & Impaction.
99.9% Virus filtration Efficiency
98% Particluate Filtration Efficiency at 300nm
95% Bacterial Filtration Efficiency
CareNow AIRMASK is intended for use by General Public in a non healthcare settings including Police, Security officials, Transport Service providers & others. It is also used as source control by HCPs( Health Care Professionals) in healthcare settings to help prevent the spread of infection or illnes during the COVID-19 pandemic. It is not intended to be used as a respirator or in such clinical setting where the risk level of infection through fluids or inhalation exposure is high. Each mask is intended for use by one person only and must not be shared. See instructions for use and cleaning, provided separately.