Protective Sheets & Drapes
BLUFENZ is a Germ free textile product designed for hospital linens, pillows, drapes, blankets, scrubs and uniforms.
BLUFENZ has a kill rate of 99.99% against opportunistic pathogens including Escherichia coli, Staphylococcus aureus, Candida albicans & Asperigillus brasiliensis. The unique anti-microbial shield is permanently bonded to the product and is effective against MRSA.


Best in Class Protection
Traditional textile products used in hospitals accumulate BioBurden of over 150 CFU/100 sq.cm in a period of 12 hours, putting the patients at risk of infection. BLUFENZ maintains a BioBurden of less than 20 CFU/100 sq.cm round the clock with its active anti-microbial activity.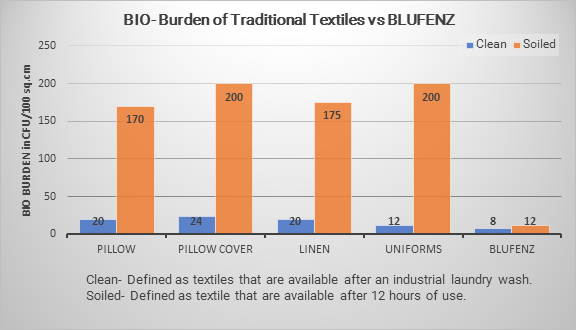 Anti-Microbial

The anti-microbial property is permanently bonded and is durable for multiple washes.

Germ Free

The Bio burden of the product at any given time is less than 20 CFU/100 sq.cm. The product thus acts a s a barrier for any pathogen and keeps the surface germ free.

Cost Efficient

Blufenz consumes less water, energy and chemicals for washing when compared to traditional linens providing a cost efficient laundry process.

Strength & Durability

The linens provide a capability of lifting patients upto 200Kg and have a higher bursting strength. This inherent design provides a longer life cycle for the product.
BLUFENZ Pillows Stain Resistant & Antimicrobial
A pillow gets stained when body fluids enter. A stained pillow not only looks dirty but also is a big source for infection. A study conducted recently claims that around 40% pillows at hospitals are culture positive with Acinetobacter. BLUFENZ pillows are designed to resist stains avoiding moisture build up. The fibers inside the pillow have the same permanently bonded anti-microbial property that continues to keep the BIO-BURDEN to a safe level.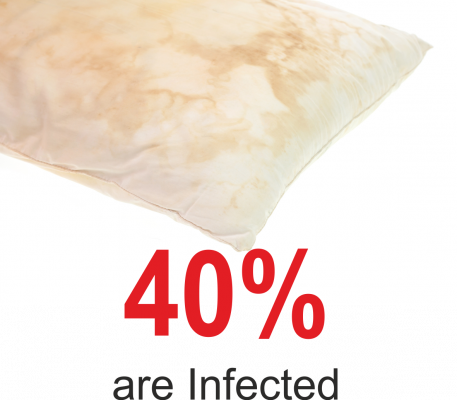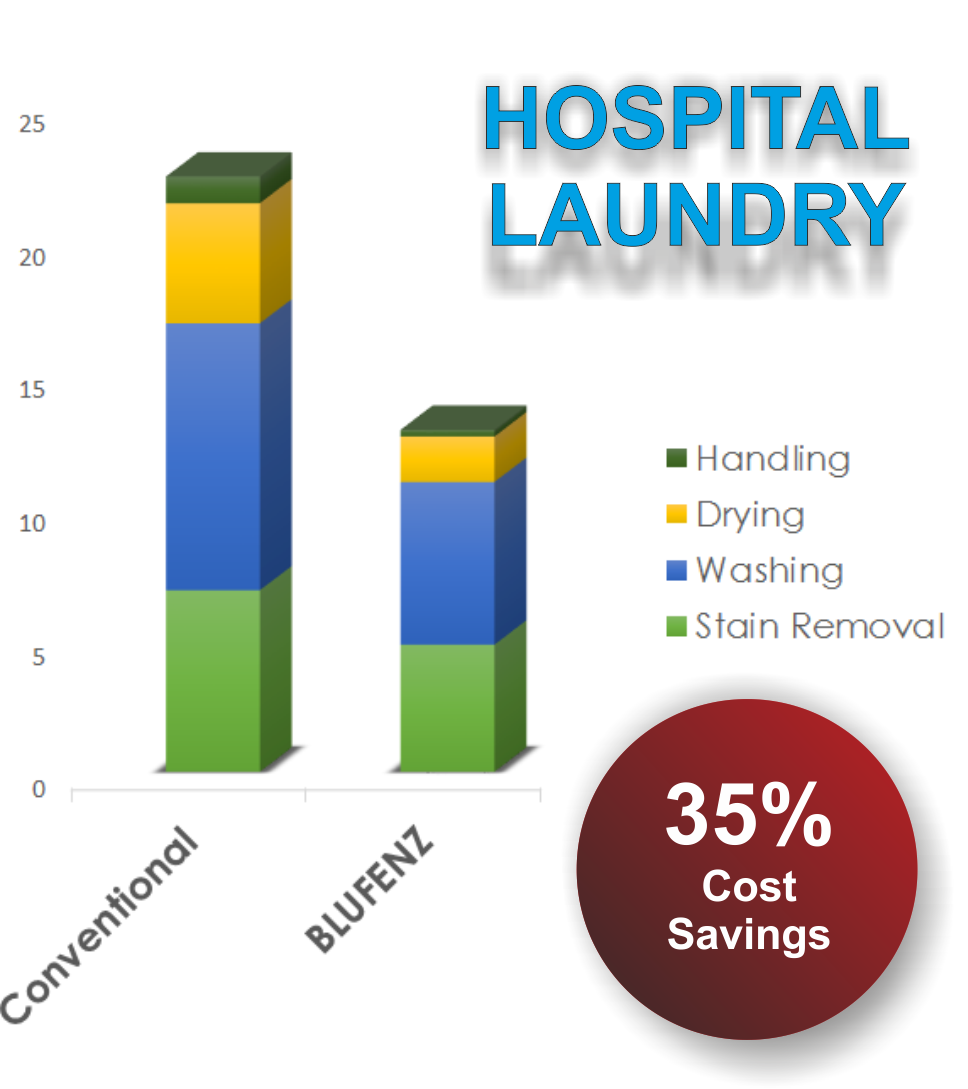 Operational Cost Savings.
We understand that a true value addition of a product is achieved when the features address patient care as well as reduce the cost of operations. BLUFENZ is engineered to consume 35% less water & chemicals as well as dry 3 times faster than conventional linens. This in turn gives upto 35% operational cost in terms of energy, water and detergent chemicals. Further, the tensile strength of BLUFENZ is atleast 50% higher than the conventional linens in the market and provides longer durability of use.
BLUFENZ is currently available in the form of linens, pillows, pillow covers & blankets. The product can be made available for other uses such as absorbent terry towels, curtains. drapes, patient apparels, scrubs and doctor coats.
| S.No | Product | Description | Size | Colors |
| --- | --- | --- | --- | --- |
| 1 | BLUFENZ Linen | Antimicrobial Linen (Poly cotton) | 60 x 100 in | White, Blue |
| 2 | BLUFENZ Pillow | Antimicrobial & Stain Resistant Pillows | 20 x 24 in | White |
| 3 | BLUFENZ Pilllow Cover | Antimicrobial Pillow Cover | 21 x 27 in | White, Blue |
| 5 | BLUFENZ Blanket | Antimicrobial Medium Blanket | 60 x 100 in | Blue, Brown, Pink, Cream |