ECO Mask is a reusable and washable N99 Air mask designed to protect from harmful pollutants and germs.
ECO Mask is designed for comfort, fashion and functionality. The product is suitable for all age groups including adults and children above two years. The adjustable clip on the mask prevents air leaking and fogging on eye wear. The air valve is the conduit for exhaling without building pressure. The masks come in 6 fashionable colors and three different sizes to suit your requirement.
When it comes to functionality, ECOMasks provide the best in class protection against pollutants as well as germs with a 4 layer protection. N99 layer provides particulate filtration (PM2.5) while the anti-microbial layer on the outer kills any germs and thus help prevent infections.



Respirator for Easy breathing
N99 Certified for particle filtration
Anti-Microbial for Germ & Virus control
Washable & Reusable

ECO Masks are tested for unparalleled quality and durability.
A 4 layer protection containing Anti-microbial fabric, N99 Filter and Activated Carbon Filter provides the best in class protection against particulate matter, Germs and Odor.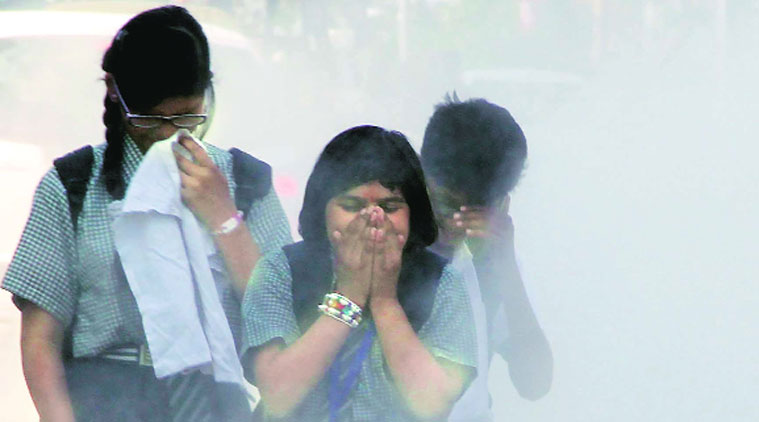 Polluted atmospheric conditions in urban areas contain infection causing pathogens and particulate matter such as sulfur, manganese, iron dust, Cadmium, Cobalt & several others. Simple surgical masks do not filter PM2.5 particulate matter and create difficulty in breathing, the most harmful of the lot.
ECO Masks are designed with N99 filter and a Respirator that provides a comfortable breathing at the same time filtering the air with pollutant particles. The anti-microbial fabric used for the mask ensures that the mask remains always Germ free and can be reused any number of times.
BLUFENZ technology has been applied to different products to provide a germ free experience. Apart from hospital based reusable products, the BLUFENZ technology has been applied to several other products including Cleanroom wear, Reusable Sanitary Napkins and Airmasks.